"Welcome!"
Welcome to DCCconcepts - the best of everything! You can navigate around our site using the links above or by using the '
search
' button at the top right of the page (in the purple area). Any questions? Can't find what you're looking for? Get in touch
HERE
- we'll be happy to help!
We now have full-scale sales, customer service and distribution offices in both the Northern and Southern hemispheres!
Click HERE to see the full story
Our website is designed to automatically adjust pricing and product availability according to your location. Any products not available in your region will be filtered – so you may see them disappear as you are browsing. Don't worry – this isn't a fault! If you want to learn more about this – click
HERE
for a world map.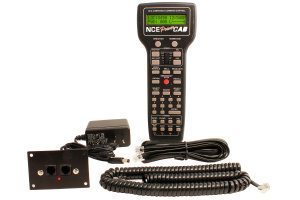 NCE PowerCab Starter Set (05240042)
NCE PowerCab Starter Set – PowerCab is a complete DCC control system and comes with power supply. Full 28 function control, 2 amp max power. Very powerful programming track ability. Easy upgrade to 5 amp system later using the DCCconcepts Alpha System. Specifications: Cabs: 2 maximum plus USB &/or Mini Panel Number of simultaneous trains: […]
Read more...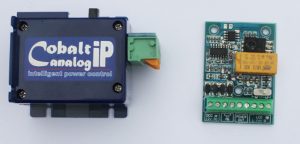 AD1HP with Cobalt iP Analog Value Pack
The AD1HP together with the Cobalt iP Analog offers all the benefits of the Cobalt iP Digital Point motor, but with the extra convenience of an additional switch output! Simply connect "POWER OUT" on the AD1HP to the "DC in" terminals on the Cobalt iP Analog, then connect to your DCC system – the AD1HP […]
Read more...