Opening Hours
We will be opening late until 8 on Thursdday 7th December! Bring your DCC-fitted loco to run on our layout, mix and mingle with other modellers, get a full demonstration of ESP Ψ aegis and enjoy a free tea, coffee or glüwein with a mince pie on us!
---
New Product – ESP Ψ Aegis
Aegis is a powerful, intelligent integration of DCCconcepts expertise with the versatility of Cobalt Alpha and the wireless abilities of ESP to provide you the perfect upgrade for your PowerCab system, so it grows with you! CLICK HERE FOR FULL INFO!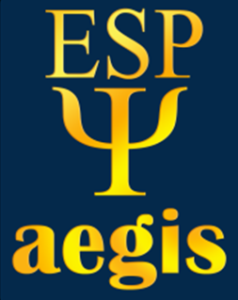 ---
What does "Backorder" mean?
When you see the word "Backorder" on one of our products – this means that they are currently in production or queued for production. Your order will be held without payment being taken until the production run is completed – we will then charge your payment card and ship your products. If your order contains a mix of items which are in stock and others which are not, we will always ship the available items to you straight away. If you have an account, or choose to create one checkout, then you'll be able to track all your orders in your "My Account" area.
Please bear with us as we negotiate the global shortage of materials which is holding up manufacturing on several lines.
---
Upcoming Shows and Events
25th – 26th November – Our MEGASTAND will be at Warley National Model Railway Exhibition, NEC
10th – 11th February 2024 – Our demonstration layout will be at Festival of British Railway Modelling, Doncaster
23rd – 25th February 2024 – Our demonstration layout will be at Model Rail Scotland, Glasgow
26th – 28th April 2024 – Our demonstration layout will be at Bristol Model Railway Exhibition
---
Find a Dealer Near You!
Click HERE to see a Google Maps location for a dealer near you!
---
Don't Just Take Our Word For It – Visitor Reviews
Visitors to our Settle showroom love the DCCconcepts unique way of doing things – just read some of our Google and Facebook reviews below:
Mike – "First visit this morning, and what a friendly, knowledgeable group of people, all my questions were more than adequately answered that made my journey worthwhile, this will not be my last visit!"
David – "Is there an award for the most helpful company? If so, they are strong contenders! DCCconcepts provide electrical equipment to take a layout to the next level, complex at first but so simple in reality. They also provide superb support with admirable patience for foolish questions via phone or email!
Sarum – "Great ideas, great service, great products, great advice – and – honesty."
Ed – "Some of the best ideas in model train electronics."
Eric – "Brilliant place, really helpful, great service and friendly staff. I even got offered a brew. Will be spending more time and money here."
Miles – "Great product but a really good backup service as well. Highly recommended."
Peter – "What a great place for the railway modeller and enthusiast. Right next door to Settle station. Staff are more than helpful!"
Chris – "Amazing products, very friendly staff, feels like a family."
Neil – "Called today for advice because I was unsure which way I wanted to go -left feeling happy and with goodies in my hand – how can you not rate it 5*? Everybody is welcome here – a rail modellers' paradise! Treat yourself!"
---