"We live in interesting times"
It may not be obvious right here on the home page, but there are many interesting things happening in the background at DCCconcepts. Most importantly, we now have full-scale sales, customer service and distribution offices in both the Northern and Southern hemispheres. This change does not mean you will see any change to our already successful Australian operations, which continue to go from strength to strength… but the addition of DCCconcepts in the United Kingdom does very definitely acknowledge all of our global customer base - and the importance of a happy and successful group of users in the UK, Europe and the USA to our long term future!
Click HERE to see the full story
Our website is designed to automatically adjust pricing and product availability according to your location. Any products not available in your region will be filtered – so you may see them disappear as you are browsing. Don't worry – this isn't a fault! If you want to learn more about this – click
HERE
for a world map.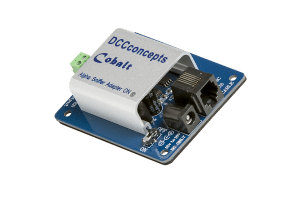 Cobalt Alpha DCC Power Bus Driver and SNIFFER Adapter
Cobalt Alpha DCC Power Bus Driver and SNIFFER Adapter The Alpha Sniffer is a simple and economical way to add a separate DCC accessory power bus to a layout. It works equally well for DC or DCC users who wish to employ Alpha, Alpha Mimic or Cobalt Digital products. DCD-SNX is also the perfect "sniffer" […]
Read more...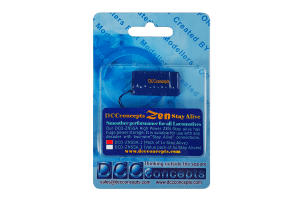 Zen SUPER high power stay alive x 1
Zen ZNSSA SUPER high power stay alive has exceptional power storage. In fact, once charged, they have enough power to run an average OO or HO Locomotive more than two metres with the track power removed! They are available singly (DCD-ZNSSA-1) or in cost-saving packs of three (DCD-ZNSSA-3). ZNSSA Stay Alive is the natural partner […]
Read more...