Returning Products for Service
In the unlikely event of a product failure, please complete our returns form HERE to book a service with us. Please do not return items to us without obtaining an authorisation number, as we may not be able to process your item when it arrives.
Please ensure that your authorisation number is clearly marked on your parcel, otherwise we may not be able to accept your returned item.
**Note for our retail partners – from 1st February 2022, you will need to have an authorisation number for each item you are returning to us. Please ensure that you show this number on each item. Repaired products will be returned to you in same condition as they are submitted.**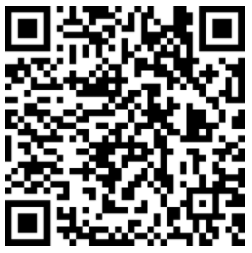 You can find out more about our Warranty policy in the article below:
Warranty – Our General Approach
The CUSTOMER comes first: We understand that problems or product difficulties WILL happen from time to time no matter how well they are made, or how careful we all are.
We are also modellers first and foremost so we DO also understand that even with the best will in the world, accidental "self-inflicted" disasters are possible too… While these are not strictly warranty, tell us if things go wrong accidentally and we will still do our best to help.
We want all of our customers to be happy to use our products so we will always do our best to help, advise or do our very best to provide a fair and equitable solution to any problem and leave you smiling.
Help us to help you properly please:
Great service needs good information to be at its best, so please… help us with accurate information and explanations, images or an oversight of the situation where you can.
Detail really helps.
Here are a few things that make it easy for us to help you quickly and with the minimum of delay.
The "Point of purchase" is usually seen as your first reference for problems: However we do understand that this is not always the point at which the best information or help will happen as we supply our product via distributors who sell via a network of retail stores, and not all of them will necessarily have the knowledge to help.
Therefore, while your first point of contact should always be the point of purchase (And where it is an obvious warranty issue our retail clients are able to make an immediate decision without referral to us), where good information is not available we do invite you to contact us directly. One way or another, we want to make sure you are looked after!
Of course, if you purchased directly from us please feel free to contact us. You may also contact us if your reseller cannot help in practical terms, however please do understand it may NOT be his fault – NO reseller is empowered to change DCCconcepts warranty conditions.
Things to do when you receive your order:
Prompt advice of problems can mean a faster resolution as all details are to hand
Please CHECK your parcel on arrival: We pack well, and check orders carefully, but we are human, so while perfection is a constant goal we do accept that on occasion, we may have a bad day: If you find damage, shortfalls or errors call or email us immediately.
We will not let you down.
And what to do just in case things go wrong:
Warranties can need proof of purchase documentation or dates related to your purchase. Please DO keep receipts and related communication: if you have a product problem, we will always help but checking can take a lot of time… so having clear evidence of date of purchase or a receipt copy makes it easier to deliver fast, "no problem" solutions quickly.
Please describe any problem clearly: if its delivery related, be specific. If it is a product problem we can always do better for you if we know actual symptoms, any idea of circumstances, possible cause etc. We won't even necessarily exclude you from help if the problem is self-inflicted (For example, in a careless moment, we have accidentally damaged decoders too) however please… do not skirt around what really happened.
Please just tell it like it really IS and how the problem really did happen: We KNOW how faults can happen and information that just do not sound consistent with deep experience may mean that we cannot give you the very best advice, fix the real cause for you or perhaps help you as much as we otherwise could… and we can be VERY generous!
Be courteous, logical and fair please: This sounds a strange request, but we have known the odd frustrated client to regard customer service as somewhere to yell at rather than a place to gain some positive support. As well as allowing us to understand the problem better…Everyone who requests help in a clear and positive way will be given everything we can offer in the way of support… but, anger or raised voices will usually just end up with the phone going quiet as we put it back on the cradle…
Brand by Brand Warranties
General / All Items:
We guarantee all new items shipped were in good order and condition, complete and factory fresh when they were shipped to you.
Occasionally we may offer special or unique items as ex demonstration, however these will ALWAYS carry the same warranties as new items unless special terms are specifically mentioned in writing or "up front and specifically accepted by you" at the time of purchase
We provide after sales service for all "service is possible" items directly.
We do NOT default responsibility to any third party or duck responsibility or expect you to deal directly with the manufacturer unless THEY insist on it or you prefer or choose to do this yourself.
We provide a full manufacturer level warranty cover for all non-DCCconcepts brand items that we sell, irrespective of brand. ie: If the brand offers one year, we do too.
LEDs and Components:
We source only from the highest quality manufacturers, and most LEDs we sell are customised to our own quality and performance specification. We never buy other than directly, to order and directly from the manufacturer and we pre-test after receipt. We therefore we know that without question, all LEDs and components that we sell are in perfect condition when they leave us.
However LEDs in essence semi-conductors that are static, voltage and heat sensitive and so because we cannot control the circumstances of their use, we are unable to offer warranty other than against physical damage on arrival as we cannot control either the quality of your soldering nor the voltages and other components that may be used in their application.
That does not mean we will not help you though: If you have a problem please do contact us.
In relation to soldering LEDs, please note the following:
We strongly recommend that any soldering should always be with our own exclusive Sapphire 179-degree low melting point silver/lead/tin solder. We recommend that you ensure that temperature at the diode leads should never be allowed to exceed 220 degrees for more than 2 seconds.
LEDs, especially all versions of white LEDs, are static sensitive. Always use normal static precautions when handling LEDs. An LED must always be used with an appropriate value resistor.
A good quality LEDs (static safe) soldering Iron of 50 watts, with an appropriate fine tip, plus our specialised solder and flux will go a long way to making you a better solderer… and ensuring the lowest possible failure rate with any electronics project that you undertake.
DCCconcepts Decoders:
Our decoder reliability is exceptional, because our original design ideas are driven very hard in development to let us expose and remove weaknesses before any decoder is approved for production. We never accept substituted components and always use only one extremely high quality PCB manufacturer that offers world leading PCB board assembly processes that guarantee our programming, PCB's, SMT component placement, fluxes and soldering take place under "industry best" conditions using only the best possible, totally "fresh" materials.
During the manufacture process, all decoders are tested twice… and after completion, they are tested once more, one by one… covering motor drive, lighting and programming.
We are extremely confident in saying that the above guarantees that we have the lowest overall failure rate of any brand, and therefore our decoder warranty is simple and direct:
Free replacement:
If within one year of purchase a decoder with no visible physical or heat damage and a properly wired harness will not work and it will still not respond and run on address 3 or accept all programming options after 3 attempts at a reset, then we will simply replace it free of charge.
Part cost replacement:
Because we know that the electronics are definitely OK when we sell it, heat damage is clear evidence of another problem… this may be connector, loco wiring or installation related.
Therefore, if there is any form of heat or other damage to the decoder heat-shrink, if the heat-shrink is removed or if there has been any soldering or modification to the PCB then it will NOT be treated as a full warranty replacement…
However we DO want you to be confident and try new things, we understand that sometimes loco manufacturers make wiring mistakes and that occasionally, things you install decoders into may have an unexpected hidden problem… and we DO understand that even on a carefully managed project, accidents happen, so don't despair. Should you let the smoke out, we will replace a failed decoder with physical or heat damage at 50% of the retail cost plus return post costs.
Conditions:
(a) Decoders should be returned with notes covering what you think happened. Please be open and honest in the explanation as it will us to give you the best possible help.
(b) We aren't much good with paperwork either, so we will understand and accept any other checkable information – however we do reserve the right to request a date of purchase and a valid receipt before supplying replacement decoders.
(c) We will normally replace ONLY the decoder. Please do not return harnesses as these will not be replaced or renewed (obviously any decoder with a fixed harness is treated differently).
(d) Our usual approach is to always "just fix the problem" and look after the customer. This applies very much in the area of decoders as new DCC users can find it a challenge and we do not want you to feel reluctant to experiment a little…
However… while it is rare, we have on occasion had customers who are constantly "just careless".
Therefore, at our discretion, we may choose to limit "decoder part cost replacements" to individuals who "push the limits" unreasonably.
Cobalt Point Motors and Cobalt-S Lever Switches.
We have chosen the very best materials and taken great care with the design of our Cobalt turnout motor, using only the highest quality materials and incorporating such refinements as gold plated PCB switch contacts and a super strong and reliable drive system.
The warranty is therefore simple, generous, fair and clearly stated in plain English.
We designed Cobalt to last. We are pleased to offer Cobalt owners a lifetime warranty when any Cobalt point motor or Cobalt-S lever switch is installed and used in accordance with the instructions we provide, powered using the voltages we recommend and use on an indoor model railway in any scale.
(This Lifetime Warranty is not transferable and applies only to original owners who purchase their Cobalt turnout motors from an authorised Cobalt stockist.)
The warranty applies when any Cobalt point motor or Cobalt-S lever switch is used in any reasonable application as an actuator for point/turnout control, signal control or any similar or related model railway purposes, providing that it is installed with respect / without physical damage and has not been subjected to water or corrosive liquids, has been properly wired in accordance with our comprehensive instructions, operated within recommended supply voltages and power has been supplied to it by a properly rectified and regulated DC power supply or any NMRA compatible DCC decoder with a voltage and power output which meets NMRA recommended voltage specifications.
For the first year after purchase….
If your Cobalt turnout motor or any part of it fails under any fair and reasonable operating conditions within 12 months of purchase please return it to DCCconcepts or your retailer along with a copy of the purchase receipt.
If returning by mail or (enquiring by email) include a description of the installation and how it failed.
Providing that examination indicates clearly that the failure was not due to physical abuse, water or similar damage, over-voltage or excessive current loading on switch contacts, we guarantee that you will promptly receive a new Cobalt turnout motor free of charge.
Your retailer may also be able to look after you of course – However, if a warranty claim is not valid he may also be responsible for costs… So if your retailer is unsure of any issue relating to the failure or reluctant to decide, he may choose to refer the claim to us at DCCconcepts Pty Ltd along with your contact information. If that occurs, we will promptly assess the failure and if warranted, supply your replacement directly from our offices.
If your retailer refuses a claim, please do not despair. Contact us and explain the problem. Let us decide how we can look after you fairly. We really DO want all of our customers to be happy!
For the rest of the time you continue to own Cobalt….
If your Cobalt turnout motor or any part of your Cobalt turnout motor fails under what are reasonable operating conditions at any time after the initial 12 months of purchase, then we will assume full responsibility for the warranty.
Please contact DCCconcepts Ltd directly, advising of us how Cobalt or any of its components has failed. Once the required description of the failure and other information has been received (including proof of purchase if requested) we will then decide whether to ask you to return it for evaluation, repair or replacement, or… if it is a simple issue and if it will save you post cost and time, with your agreement we may simply replace it or offer to supply you with the parts needed to carry out the repair yourself.
DCCconcepts "absolutely always" Cobalt spares and performance guarantee
Cobalt Products are built to be the very best… and we really DO offer them with the best warranty ever!
A warranty should always be more than just words. We feel very strongly that when we create something that others will buy and use on their layouts, they are placing a lot of trust in us.
Therefore, we should be sure that if the worst happens and something goes wrong, spare parts MUST always be available… and when a lifetime guarantee is offered, it must be properly backed up.
Therefore, we guarantee that we will always have spare parts available, no matter how long you own it.
Additionally, It must "stay repaired", so if we feel that because of general wear, the parts replacement will not guarantee a perfect result for you, if the required work will be beyond reasonable skill levels OR if for any reason we cannot supply the service parts needed, we will replace the whole product for you.
DCCconcepts Lamps, Tools, Accessories and Other Products
DCCconcepts products and exclusive items all carry a full ONE YEAR parts and labour warranty that is effective from the date of purchase. Our warranty covers manufacturing faults and unreasonable failure of any kind. However abuse, misuse or incorrect application will invalidate all warranties.
Please read the specific warranty statements enclosed with the product if provided.
Important notice: All DCCconcepts 240v mains connected items such as power supplies are fully approved and carry the required safety certification. 240v mains power is dangerous and users are reminded that other than for replacement of fuses, they NOT consumer serviceable.
Should ANY mains related item need service it must be carried out by a qualified person and we therefore request that any 240v mains operated product that requires service is returned to us.
Postage costs for items returned: We require any product requiring return for service purposes to be sent freight paid however we will of course pay any freight costs incurred in returning warranty service items to you. Should we feel it warranted we may choose to reimburse return post costs.
We will charge service on all "out of warranty" items. Any freight costs relating to non-warranty repairs will be charged at cost.
Customer Support
We value you as an ongoing client, so invite you to contact us at sales@dccconcepts.com with any questions or queries and whenever you need advice, application help or have concerns of any kind.