The Cobalt Collection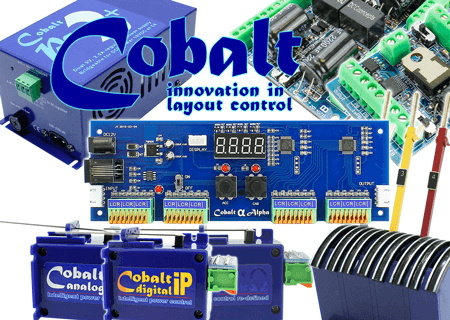 Cobalt Alpha DCC Power Bus Driver and SNIFFER Adapter
Cobalt Alpha DCC Power Bus Driver and SNIFFER Adapter
The Alpha Sniffer is a simple and economical way to add a separate DCC accessory power bus to any layout. It works equally well for DC or DCC users who wish to employ Alpha, Alpha Mimic or Cobalt Digital products.
To see this working, watch a video HERE!
DCD-SNX is also the perfect "sniffer" interface for easy connection of DCCconcepts "Alpha" products to DCC controllers that have sniffer ports (such as ECOS or Z21). Of course, Alpha Sniffer will also work with ANY other brand of accessory decoder that allows simple "set-run" addressing of its outputs.
The ideal power supply for the Sniffer is the DCP-PS12 power supply. it delivers 1.5 amps at 12v – Click HERE for details.
Size
Width 79mm
Depth 61mm
Height 22mm
Accessories & Essentials
Backorder